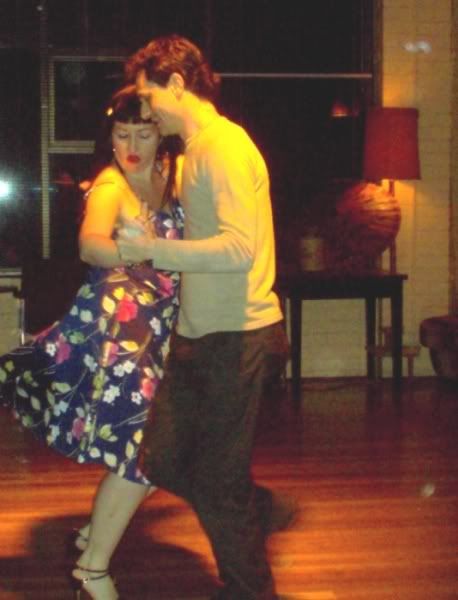 The music begins.
The strains of the bandoneon transfix you as your partner leads you to the floor. We face one another and embrace. Our foreheads meet. We silently count the 8 bars.
Salida. Media luna and a forward ocho lead into the cross.
I close my eyes.
The orchestra takes me to a place where time or distance do not exist. I forget injustice, war and crooked politicians. The music and the dance become one. The embrace and the connection become all encompassing.
The music ends. I open my eyes and I return.
Tango.. proof that you can have a three minute love affair...
"Pueda bailo el tango hasta que muera " .... May I dance tango until I die....